About
General informations
Location: Vráble
Route: Nitra - Vráble
Distance from Nitra: 20 km
Description:
The town of Vráble is located in the north of Danube Lowland in the basin of Žitava River.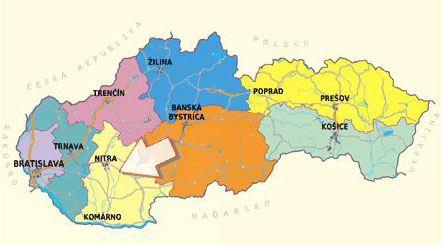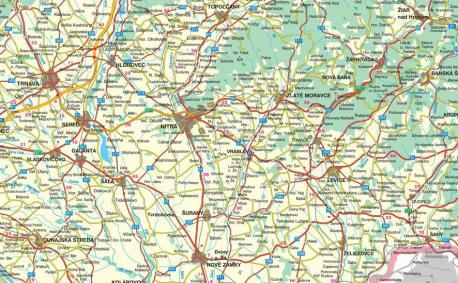 The oldest documents mentioning a small settlement called Verebel date from 1265. Periodical markets were organized here since 1294 and since early 15th century until 1848 the town housed the predialists of the Esztergom Archbishopric. In the 17th century, local business began to rise, led by butchers´ guilds. The period of Turkish invasions was marked by the construction and subsequent obliteration of a fortress known as Zemný hrad (Earth Castle). Step by step however, Vráble evolved into an obvious cultural and economic centre of the middle Žitava basin. Wine production has spread over the region since 1850. Northwest from Vráble, in the communities of Dyčka and Horný Ohaj we find several old houses with wine cellars, generally known as "hajloch", examples of a distinctive architectural style. In 1984, the wine archive building was built inside the extensive vineyards. Near the road to Nitra we find a pond used for commercial fish breeding that also serves as habitat to several rare bird species.
As for architectural sights, the Roman Catholic Virgin Mary´s church built in 1898 might be of interest, just as buildings of the former vinegar factory, People´s Bank, Agrarian Bank, the former state school, the Synagogue, District administration, Parish Office, the Calvary Sculpture and many more.
Aktualizované 5.11.2010 -(č)-
Municipal contacts
Mestský úrad (the Municipality), Hlavná 1221, 952 01 Vráble


Office hours:
| | |
| --- | --- |
| Monday | 7:30 - 15:30 |
| Tuesday | 7:30 - 15:30 |
| Wednesday | 7:30 - 16:30 |
| Thursday | 7:30 - 15:30 |
| Friday | 7:30 - 14:30 |
lunch 11:30 12:00
Zverejnené 13.4.2010 -(č)-
Aktualizované 16.2.2011 -(č)-